HTML/CSS Themes - Free and Premium Themes for HTML/CSS Websites
You just need plain simple HTML/CSS Themes and Templates for your website? See these Free and Premium Themes, Pros and Cons for using HTML/CSS, Tips & Tricks and practical Tools
What about HTML/CSS Themes?
HTML stands for Hypertext Markup Language and is the standard format in which documents like websites are rendered and displayed in web browsers.
CSS stands for Cascading Style Sheets. It is used for styling websites. By using CSS-File you have a clear separation of document (HTML) and styling (CSS).
HTML/CSS Themes are the most basic website themes and templates you can get. They are not coupled with a content management system or something else. It is just a bunch of HTML and CSS files which are formatting the layout and design of your website.
It is just a bunch of HTML and CSS files
Actually this makes pure HTML/CSS themes extremely flexible as every theme can be adapted to be used with a content management system like Wordpress or any other system, e.g. also for static site generators.
If you want to develop a very simple website which is not overly complex regarding structure, number of pages and user interactivity, it is perfectly fine to just use a HTML/CSS theme and write your content directly into the HTML files. Of course this requires some knowledge about basic web technologies and is not suitable for everyone.
Free or Premium? How much to spend on HTML/CSS Themes
Premium HTML/CSS themes are not that expensive and usually much cheaper than themes which are already developed for a content management system like Wordpress. You can get good looking premium themes with a standard license beginning at a price range of around 10 to 20 dollars.
Also there are many free HTML/CSS themes available on the web which are perfectly fine to be used for your web project. Often they require you to keep a link on your page back to the theme creator to give credit. Removing this is also often possible for a small fee.
Differences between free and premium HTML/CSS are of course existing, but depending on which themes you compare the differences might not be that big. Especially looking at the scope of how big a web project might be, using a free HTML/CSS theme can be a perfect solution to start with. Even if a project needs to be converted to use Wordpress at some point it is of course possible to integrate wordpress into your existing HTML theme without changing the layout or design.
free HTML/CSS theme can be a perfect solution
Who uses HTML/CSS Themes - Should You?
Short answer: Well, actually every webpage out there is somehow built with HTML/CSS - so everyone is using it. But of course there might be additional other systems used like a CMS - not only HTML and CSS.
Starting a simple web project and at the same time increasing your knowledge about web technologies such as HTML and CSS - this is the perfect use for HTML/CSS themes.
If you are looking for themes on the web and you find a very special one which you definitely want to use on your website, but you are unsure if it is a good choice because of the theme being only available as HTML/CSS theme - do not worry. It is always possible to start out with a HTML/CSS theme and convert it to be used in Wordpress or another platform. Of course this leads to another step in the development process and could make an impact on the budget side, but in general it is possible. There are no limits regarding HTML/CSS themes.
Pros and Cons for using Bootstrap Themes
Some pros and cons for using Bootstrap themes listed down below.
Pros
Easy to access - just a few files
Complexity is low - no underlying software system
WYSIWYG - What you see is what you get
Speed and performance
Low Cost
Responsive and mobile friendly
Cons
Skills required to convert or edit theme and content
New functionality needs to be coded by yourself
Limits are reached quickly
HTML/CSS Themes Websites
Templated HTML/CSS Themes
Templated is a website which offers free HTML/CSS themes and templates. Themes and templates are rather simple but can be used as a very good base to start developing your website. They are offering around 900 different website themes.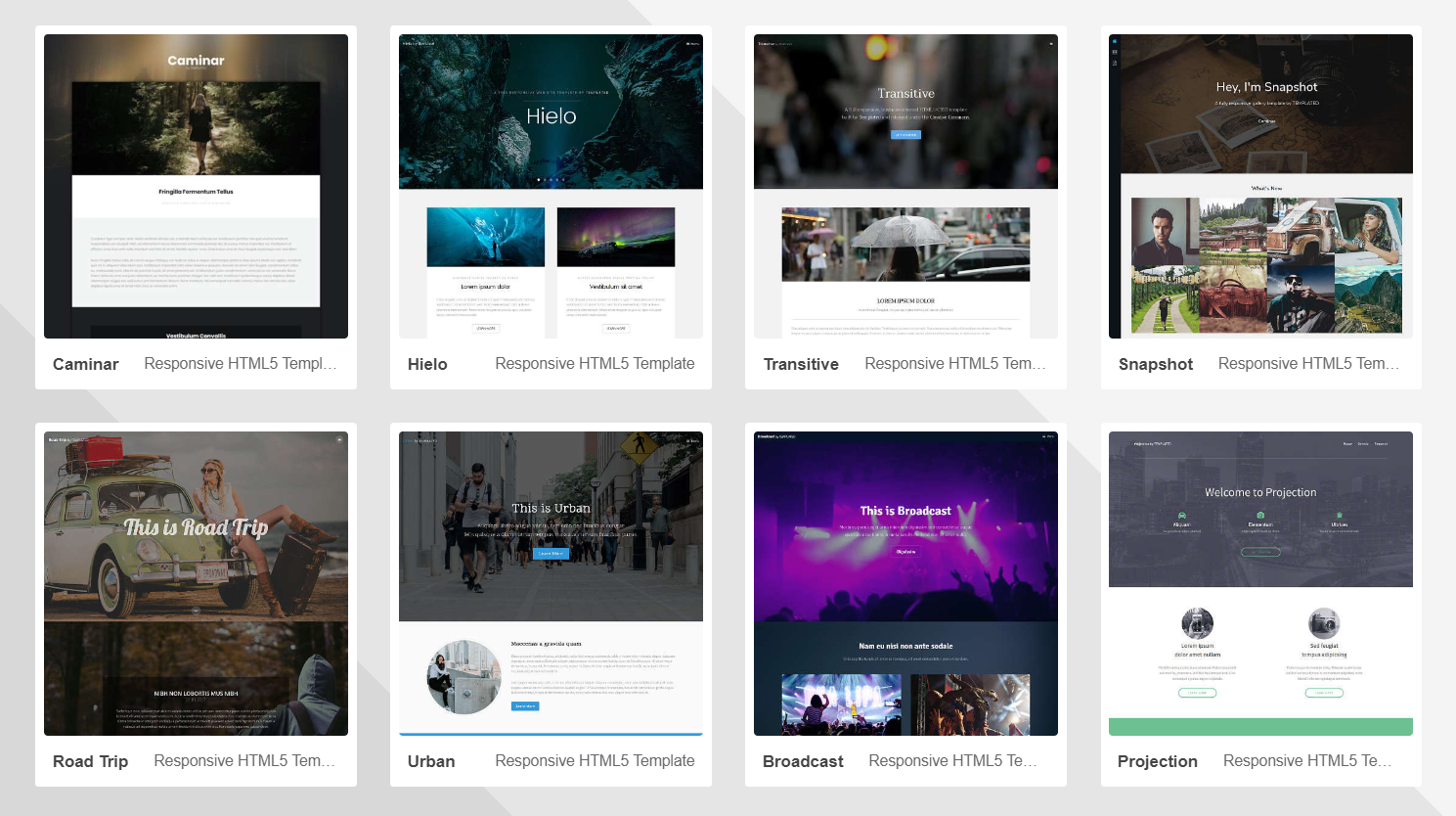 Styleshout HTML/CSS Themes
Freelance webdesigner Erwin crafts beautiful free website themes and templates on styleshout. His themes are of very high quality. He also offers service to customize his themes for your use case.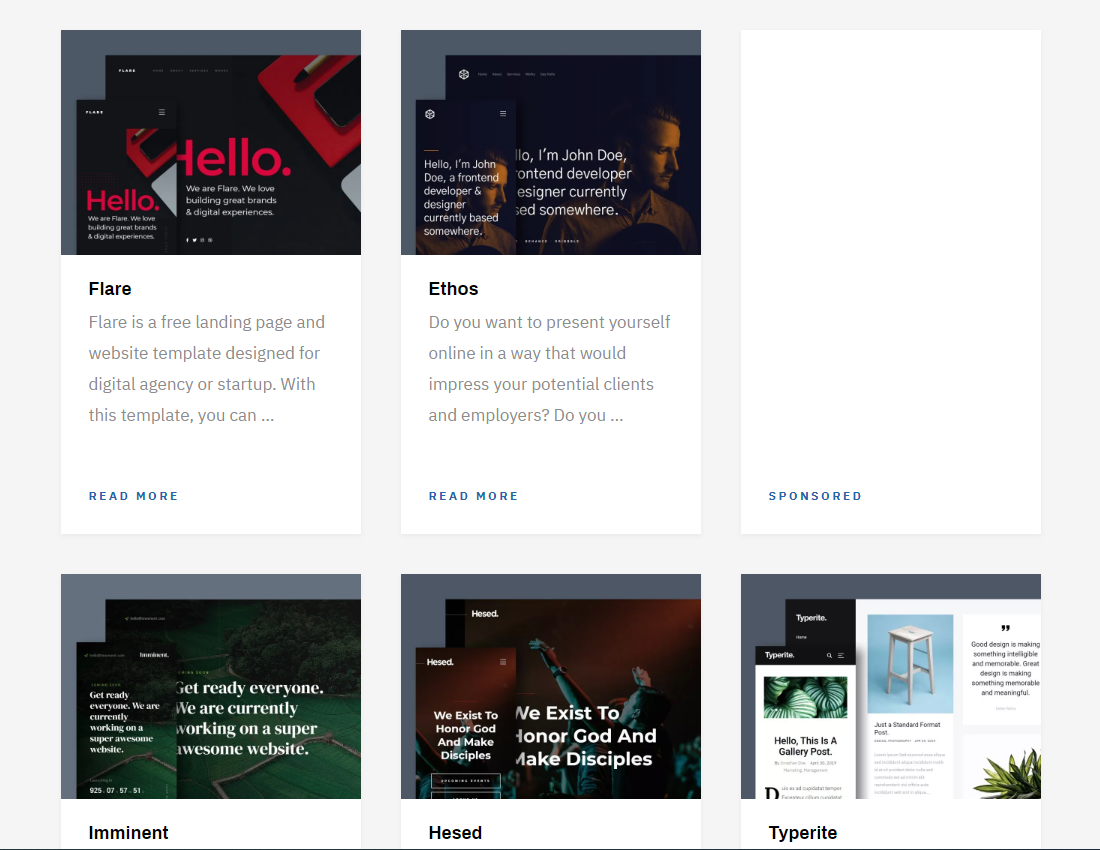 Themeforest HTML/CSS Themes
Themeforest is a huge platform with a lot of Themes and Templates. Themeforest also offers a lot of HTML/CSS themes, which usually are cheaper than e.g. themes for content management systems like wordpress.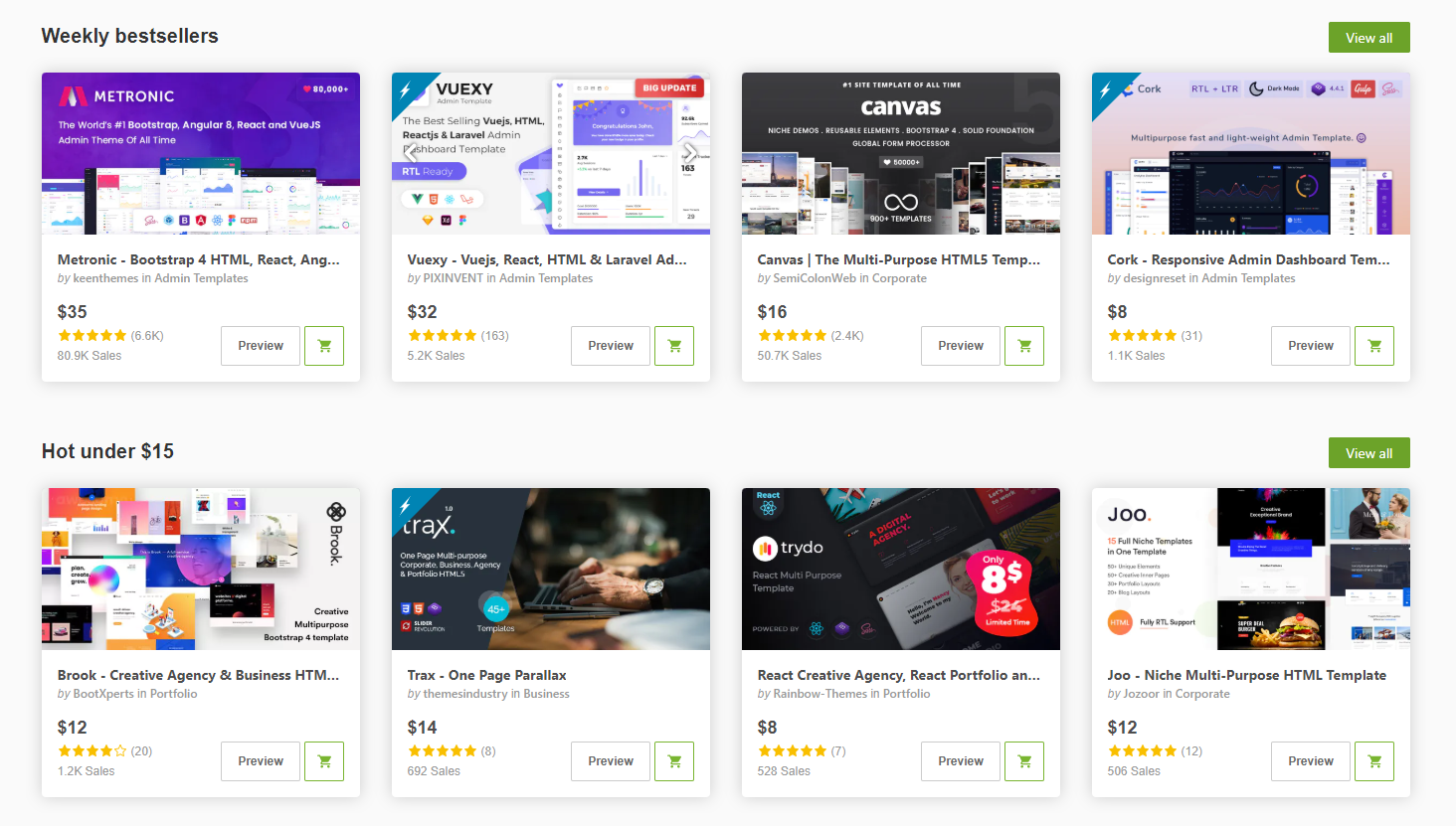 Templatemonster HTML/CSS Themes
Templatemonster of course also has a category with basic HTML/CSS themes and templates. These themes and templates can be used to directely customize your website by editing HTML and CSS files or to be included as design for your content management system.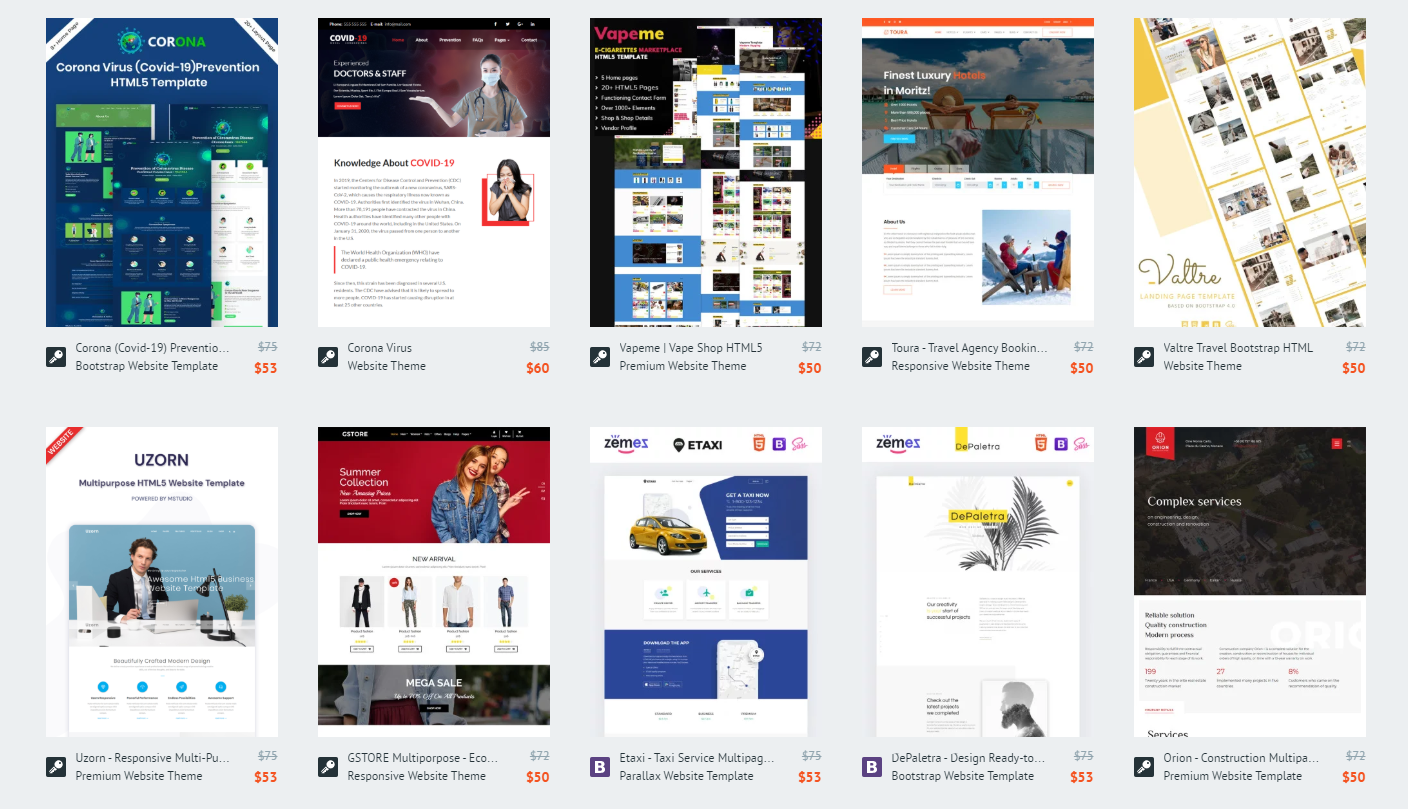 DashboardPack HTML/CSS Themes
DashboardPack offers some really good looking HTML Themes and Templates for Admin Dashboards. If you have to develop a Dashboard Website you should check their themes out.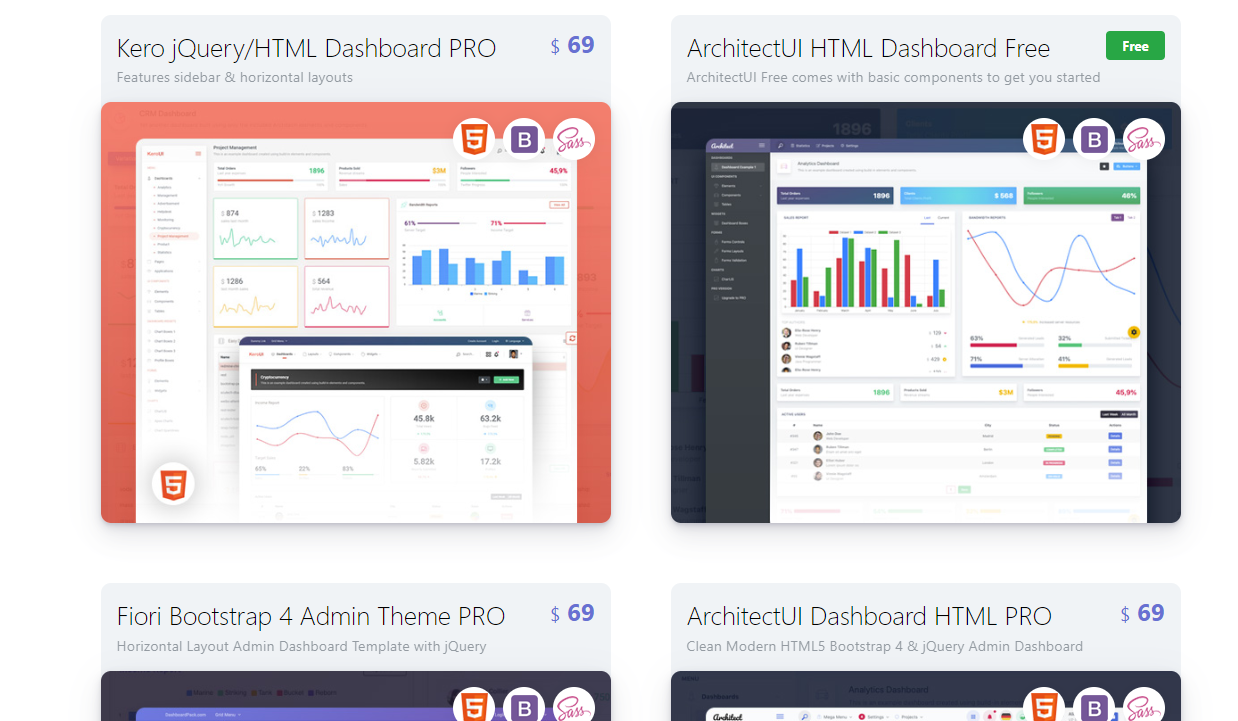 HTML/CSS Theme Websites in Overview
Find all websites with Themes for HTML/CSS in a list down below.
More posts