Start Bootstrap is a website which has its focus on creating free themes, templates, snippets and guides for Bootstrap.
If you are currently developing a website with Bootstrap you should check this site out as there are some really useful things like their Snippets section. There are Snippets like an animation for the dropdown menus in the bootstrap navbar or the implemenation of a HTML5 background video header without the use of JavaScript.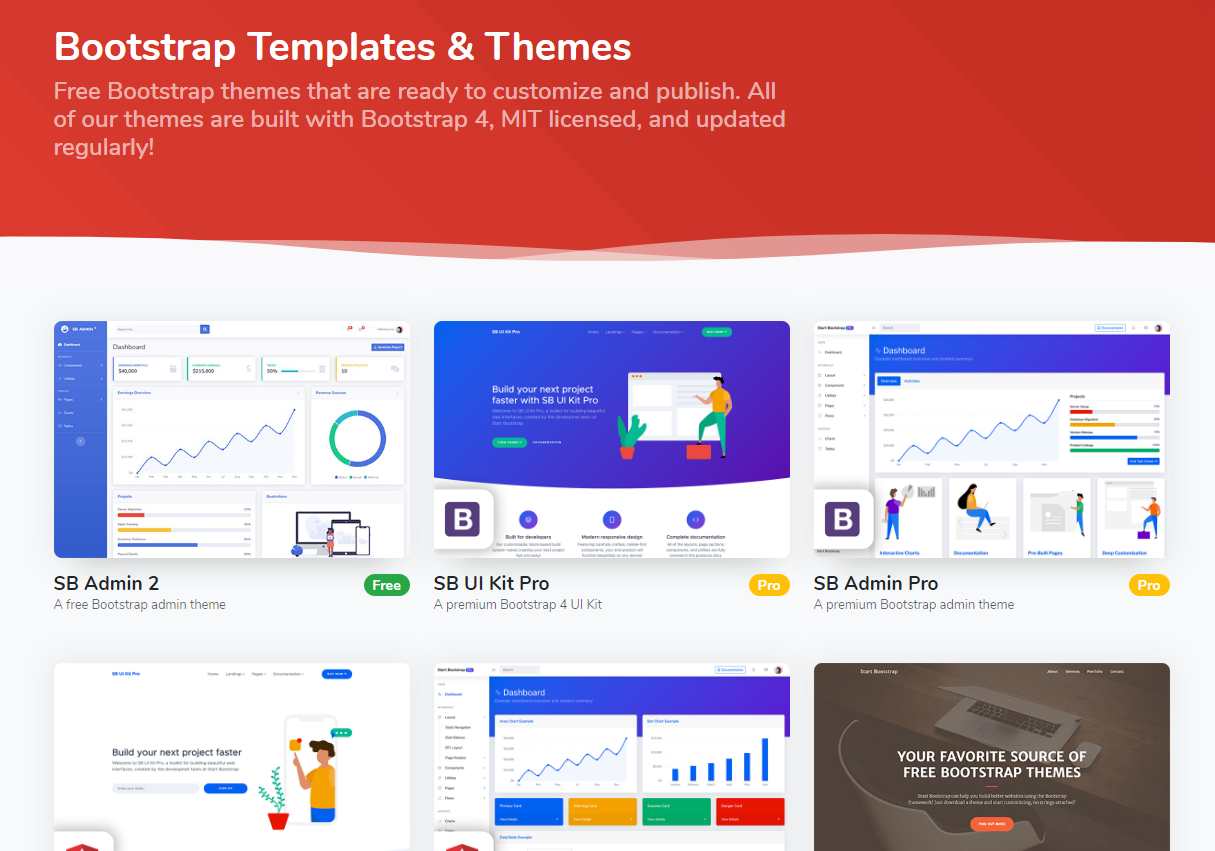 In general the selection of themes for Bootstrap is not that big, but the themes are of very good quality and usually quite feature-rich. A theme from them can be used as a good foundation of further working and developing your website.
Besides their free themes, Start Bootstrap also offers some premium themes which are popular. Prices for their pro themes are in the range of around 39 to 99 Dollar (sometimes they do sale campaigns!).